Translating Visions for People
Lenhardt Rodgers is an accomplished architecture and interior design firm specializing in mission-driven design—specifically senior living, places of worship, and affordable housing. We work lean, think smart, and create right-sized solutions. With our 70-year history, we have just about done it all, but what really distinguishes us is our team. Known as the "people" people, we thrive on applying our skills and talents to realize each client's unique vision and goals through an engaging and collaborative dynamic.
Creating a collaborative design and project management experience that…
Takes away the stress of managing a large, high-stakes undertaking

Translates each client's goals into a complete and viable solution

Balances stellar design with the budget realities of senior living

Is rooted in a long history of designing spaces of worship for myriad faiths
Caters to the unique requirements of serving a 24-7 stakeholder base

Features creative design within the parameters of affordability

Leverages 70 years of stability when addressing the financial requirements of affordable housing contracts

Is complemented by a team committed to the mission of affordable housing
Working lean, thinking smart, and creating right-sized solutions to realize each client's unique goals.
Designing for People
Client-Focused Solutions
Flanagan Health Center at Simpson House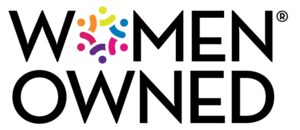 For clients seeking diversity and credit for working with a woman-owned business, Lenhardt Rodgers has maintained its status as a certified Women-Owned Business through the Women's Business Enterprise National Council.